Welcome to Kids Camping Store's list of campsites!  All the sites below have aspects especially for kids, be them natural or added, and are arranged by area (Scotland, NE England, NW England, Midlands, SE England, SW England, Wales and Northern Ireland).
If you would like to suggest a site to add, please contact us via the form at the bottom of the page.
And once you've picked your site, be sure to visit our collections to get your kids camping essentials.
SCOTLAND
SOLWAY VIEW, DUMFRIES & GALLOWAY, DG6 4TR
Description: the most amazing family friendly site. Each pitch has a picnic bench and a fire pit. Fantastic climbing frame with tree swing. Walk through woods to peeble and then a white sand beach. Part of a working farm. Owners are so helpful (Becky V, April 2016)
Website: www.solwayviewholidays.co.uk
NORTH EAST ENGLAND
GOLDEN SQUARE CARAVAN AND CAMPING, YORK, YO62 5YQ
Description: a good playground, plenty of safe running around space, a good shop, laundry facilities, clean shower block, plus it's close to the heated outdoor pool at Helmsley (Sarah S, April 2016)
Website: www.goldensquarecaravanpark.com
CAYTON VILLAGE CARAVAN PARK, SCARBOROUGH, YO11 3NN
Description: Excellent facilities, really friendly, secluded pitch areas, play area, walk to village, less than 10m in car to major supermarket. 5m to S'boro park and ride. Walkable (steep) to cayton beach. Loads to see and do (Sarah S, April 2016)
Website: www.caytontouring.co.uk
NORTH WEST ENGLAND
PARK FOOT CARAVAN & CAMPING, ULLSWATER, CA10 2NA
Description: Superb large site, all the facilities you could want (shop, Lake access, bar, takeout). Showers at a small charge are immaculate. Friendly staff and generous pitches. Ehu/ and non ehu. Major supermarket 15m away. Close to lake district sights (Sarah S, April 2016)
Website: www.parkfootullswater.co.uk
BIRCHBANK COTTAGE AND CAMPING SITE,CUMBRIA, LA12 8EW
Description: back to basic site with very little or none internet/phone signal, centred around a friendly working farm. 3 communal showers and toilets and a laundry room. Highly recommended. Ideally placed for a trip to the Western and Southern Lake District (Debbie N, April 201)
Website: www.birchbank.co.uk/
THE MIDLANDS
SOUTH EAST ENGLAND
BRAMPTON VILLAGE HALL, SUFFOLK, NR34 8EA
Description: a field with playground equipment so we could watch our daughter from the tent (Ruth B, April 2016)
Website: click for facebook
FEN FARM CARAVAN AND CAMPING SITE, COLCHESTER, CO5 8FE
Description: slightly run down play areas but loads of space, path to the beach and amazing toilet/shower facilities - including key card access to a big family bathroom (Charlotte P, April 2016)
Website: www.fenfarm.co.uk
PARK FARM CAMPING
Description: tbc
Website: www.parkfarm-camping.co.uk/norfolk/
SOUTH WEST ENGLAND
NORDEN FARM, DORSET, BH20 5DS
Description: tbc
Website: www.nordenfarm.com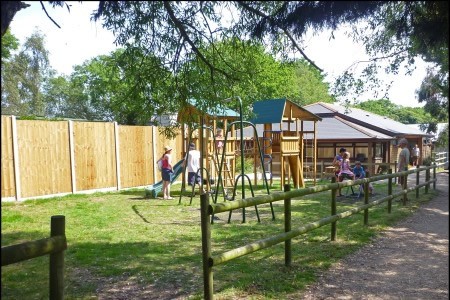 LONGTHORNS FARM, WAREHAM, BH20 6HH (next to Monkey World)
Description: tbc
Website: http://www.longthornsfarm.co.uk/camping.html
WALES
SHELL ISLAND, SNOWDONIA NATIONAL PARK, LL45 2PJ
Description: So friendly and loads to do , nature walks, play on beach, rock pools, crabbing, kite flying , paddling, list goes on . I loved this place as a kid growing up and hope to take my own kids one day (L. Atkinson, April 2016)
Website: www.shellisland.co.uk
NORTHERN IRELAND
IMPORTANT NOTE
We hope you find this information useful, but would like to remind you that Kids Camping Store does not imply any association with, nor endorsement by or of any of the campsites listed on our site.  Kids Camping Store endeavor to provide accurate and fair information, but can not be held responsible for its accuracy or action taken as a result of the information provided.